At a crossroads
Global imbalances are growing. It's time to realign the economy, business, and society.
Digital
Issue Special edition
Thinker' Summit
What you will learn in this piece:
How global forces have shifted between G7 and E7.
How many people are still threatened by hunger and poverty.
Which global dangers increase when those responsible do not intervene.
Every single moment in history is a crossroads, on that the philosophers and historians agree. It seems to us in hindsight that a single road leads from the past to the present. But in reality, an infinitesimal number of possible roads lead to the future. Some are wider and better signposted than others, which is why they are more likely to be taken. But that doesn't necessarily make them the right paths. According to the iron law of history, that which appears to be inevitable in hindsight is anything but obvious from the perspective of those involved at the time. Which makes it even more important that decisions are thought through carefully.
Jeffrey Sachs, Professor at Columbia University and Director of the Sustainable Development Solutions Network, also makes exactly this demand: "We actually need the thinking right now," said Sachs at the Think 20 Summit in Berlin, a pre-summit of the Hamburg G20 meeting, at which leading thinkers from the worlds of business and science shared their ideas on the future of our planet.
"We are standing at a crossroads. The perpetuation of the economic system in its current form is not sustainable.We have to realign these forces for the future."
One of these thoughts originated with Colm Kelly, Global Tax and Legal Services Leader at PwC. His message is that the economic and political upheavals experienced since the financial crisis are symptoms of a discrepancy between the success of companies and national economies on the one hand and acceptable benefits for society and social value creation on the other.
Too many people feel left behind by a system they perceive as unfair, where the odds are stacked against them. "Our economic growth and accompanying social progress can be traced back in large part to three drivers: globalization, technological advances, and financialization. These three drivers constituted the economic engine of the post-war era and they supported the success of businesses and national economies," explains Colm Kelly. "But even when the economic engine was running at full power, not everyone got a share of that success. Kelly is convinced: "We are now standing at a crossroads. For a long time, globalization, technology, and financialization were an effective system for generating economic growth, social prosperity, and widespread benefits. But the perpetuation of this system in its current form is not sustainable. We have to realign these forces in order to meet the challenges of the future."
On that he is in agreement with Professor Dennis Snower, President of the Kiel Institute for the World Economy, who coordinated the think tank of the T20 Summit in Berlin with Professor Dirk Messner, Director of the German Development Institute.
Professor Dennis Snower on the question: "Why is the world standing at a crossroads today?"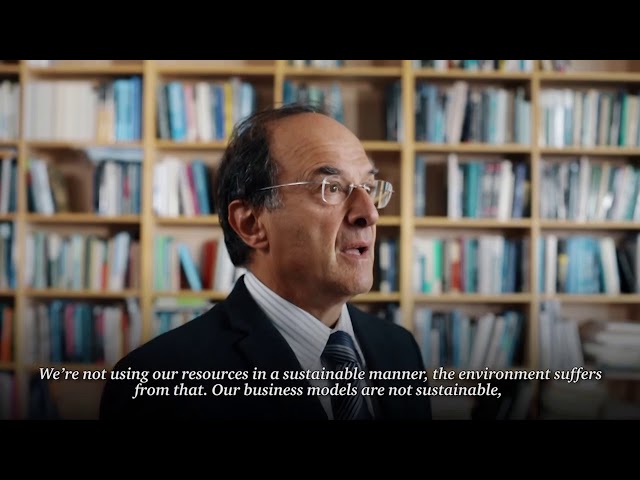 The figures are sobering and make it clear that global forces have shifted noticeably recently. The E7 – seven of the biggest emerging countries (China, India, Indonesia, Brazil, Russia, Mexico, and Turkey) – are catching up with the G7 – the seven biggest national economies in the world (USA, Great Britain, France, Germany, Japan, Canada, and Italy) – in the share of world trade.At the same time, the percentage of people who live in extreme poverty has dropped from 40 percent 30 years ago to just 10 percent today. Concomitant with this development, shareholder value has become the key criterion for success in companies. And in parallel with that change, the gross national product became a key indicator used to measure the economic growth of countries.
By now, more and more evidence is emerging that the past drivers of progress are looking to go their own ways. For some years now, economic research institutions have noted a growing division between economic success and social progress. Several countries have achieved anomalous social advancements while the gross national product per capita remained the same. Social progress is also waning because countries are achieving lower average income levels.
It is also striking how multinational companies are less and less likely to outperform other businesses. In six out of ten sectors, globally operating corporations are already seeing lower returns on investment than their domestic competitors. Large family-owned companies are gaining ground. The number of family-owned companies with a turnover of more than $1 billion is expected to double by 2025.
However, technological progress seems to be bypassing some regions, which is already hindering their development. Almost 75 percent of people in Africa are non-internet users (in comparison to only 21 percent of Europeans). 65 percent of people in sub-Saharan Africa are without access to electricity. That prevents them from exploiting the enormous advantages offered by the internet and other technologies. Increased automation and the use of artificial intelligence could also mean that parts of Africa miss out on the opportunity of using the profits from their work to boost economic activities and to lift people out of poverty, as already achieved by India and China.
"This imbalance comes with risks that ultimately concern the whole of humanity," says Professor Dennis Snower.
Professor Dennis Snower on the question: "What are the potential dangers in terms of imbalance if decision-makers fail to take countermeasures now?"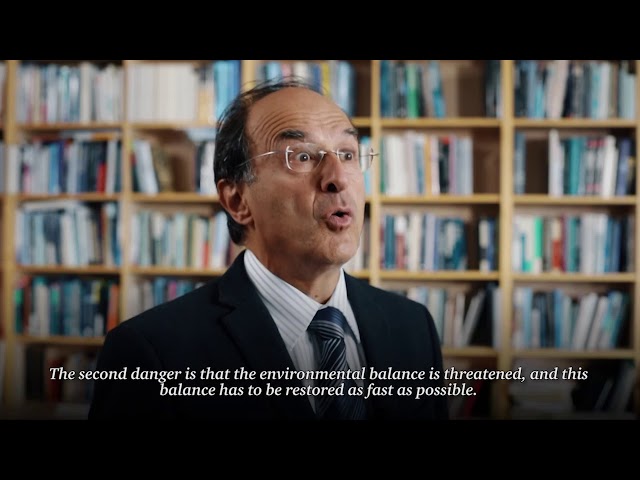 There is no doubt that, after the Second World War, progress brought remarkable economic growth, lifting millions of people out of abject poverty. There was a stable period of peace and life expectancy grew.
On the flip side, however, a well-positioned minority was able to accumulate significant wealth. Studies by the World Bank show that, despite gains at the top and the bottom ends of the wealth pyramid, the middle classes are losing out in advanced national economies. Between 60 and 70 percent of households in 25 of these national economies saw their income stagnate or drop between 2005 and 2014.
"We must concentrate on villages, towns, and cities as the places in which social progress and economic success mainly make themselves felt."
While labor productivity is rising steadily, pay is dropping in comparison. A lot of people are unemployed. The factors behind this are technological improvements, higher returns for shareholders, wage stagnation, and the financing of executives. The number of people suffering from hunger has risen for the first time in ten years according to a report on the global food security situation published in September 2017 by the UN's Food and Agriculture Organization and the World Food Program. Even in a wealthy nation like Germany, around 2.8 million children are at risk of poverty according to the 2017 Families Report published by the Federal Ministry for Family Affairs in the same month. Additional challenges include aging populations in the major national economies and a wide-scale decline in trust in businesses, media, and politics.
Professor Dennis Snower on the question: "How might a path toward more balance and sustainability on our planet look?"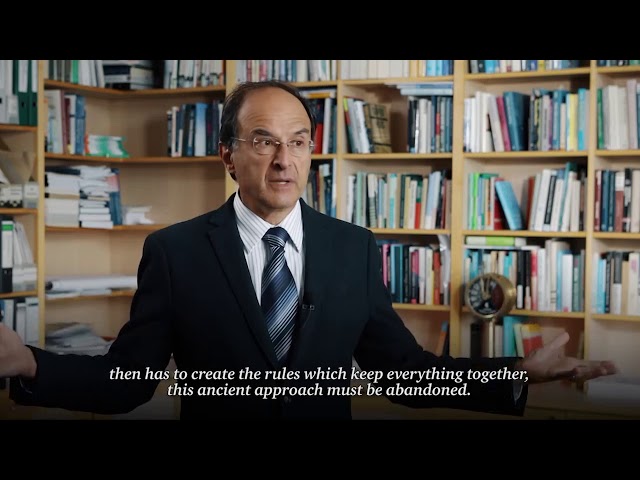 Colm Kelly is also convinced: "If we don't act now, a number of the current negative trends could well intensify." Possible consequences include:
Slower growth in the advanced nations.
Further erosion of the middle class in advanced national economies.
Further stagnation in workers' pay in advanced national economies.
As a result of automation, workers in certain sectors and regions will have to fight to find any kind of employment.
Africa will miss out on the benefits of globalization and fall back further in international comparisons.
Increasing risk that social concerns lead to political extremism, creating a negative spiral.
Professor Dennis Snower on the question: "Which factors should or could be included in the GDP calculation in order to appropriately represent prosperity and growth in future?"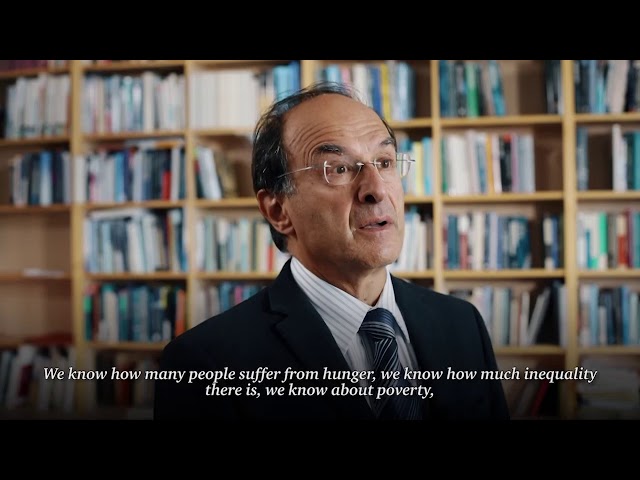 According to Colm Kelly, however, one of the key prerequisites for a turnaround is a recognition of the duality of global and local economies: "We must concentrate on villages, towns, and cities as the places in which social progress and economic success mainly make themselves felt. And thereby realign globalization as the force that drives local economic and social wellbeing."
This path would also require us to change the way we think about the kind of work we do and fulfillment, says Colm Kelly. Innovative technologies should help to boost the growth of these two factors and to adapt them so that they are geared to each other. This also includes establishing how careers and jobs are managed in future. Kelly summarizes the findings of visionaries in the field: "We must recognize that large-scale creation of high-quality jobs requires dramatic growth in the number of new companies, many of which must have a focus on the creation of new forms of work. These companies must have recourse to global platforms if they are to be successful. That requires improved collaboration between major global companies and local businesses."
If quick progress is to be made, individual countries cannot continue to operate in isolation on this path.Too many topics are of an international nature, and the effects of events in one place are inevitably felt elsewhere on the planet, especially so in the fields of migration, technology, and the environment.
Professor Dennis Snower on the question: "How can international cooperations work?"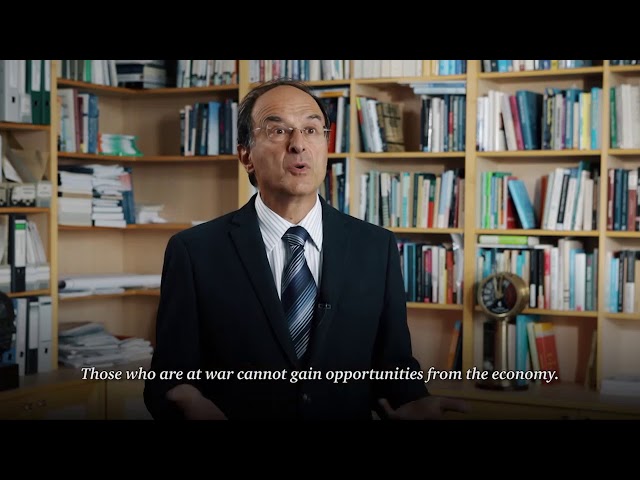 "The overriding objective is to realign business, economic, and social results. But these issues cannot be addressed without collaborative engagement between governments, businesses, and other stakeholders – and that both internationally and within the respective countries," says Colm Kelly.
Today, political will alone is not enough to achieve this goal. Individual citizens are also required to muster more empathy and understanding for each other and for different nations and cultures.
Ultimately, the economy can only function well when everyone has the common good in mind. "For decision-makers in the world of business, that means having to advance this common good. Not in order to show good will, but as a stance that allows them to make a positive contribution to people's social well-being," concludes Professor Dennis Snower.
Professor Dennis Snower on the question: "What is the role of politics and business in this process of change?"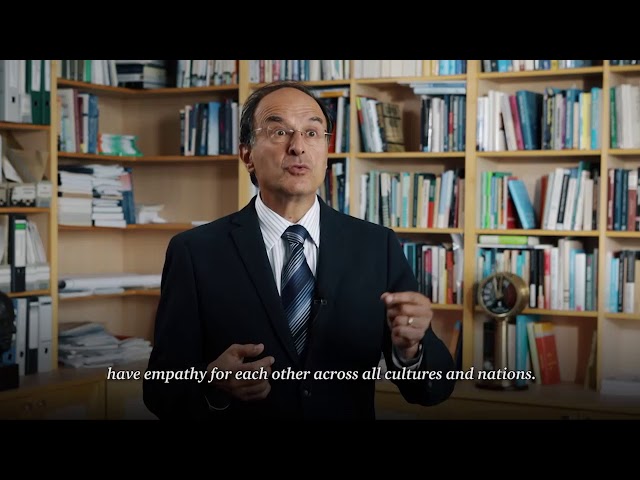 Photo credit: Raimund Linke/GettyImages